MeetLeanne Smith
The Smith Home Team is led by Leanne Smith, who formed the team in 2021, and is already ranked #1 in combined total sales for RE/MAX Gold in the foothills. We have also received the real trends/wall street journal award for sales transactions. Together, the team has over 50+ years of experience in Gold Country real estate, representing all property types and price-points. Our team's goal is to provide a successful buying or selling experience for the client, whether a luxury estate seller, first time buyer, or seasoned investor.
WhereLeanne Started
Before selling Real Estate Leanne opened and Sold several Retail stores in the Motherlode and has had a thriving Estate Sale business for over 23 years as well. In 2013 Leanne was part of a TLC Channel TV show pilot showcasing her Estate sale and Real Estate Skills. Being an entrepreneur all of her adult life and the discipline and work ethic she learned in running her own business's affects how she interacts with clients, vendors and her team on a day-to-day basis. Leanne has a great passion for her work as a Realtor and a true servants heart in wanting to help others achieve their goals!
SmithHome Team
Top
0
team over 200,000 agents in the RE/MAX worldwide
Gold
country Specialists serving Amador, Calaveras and Tuolumne county and beyond
WhoWe Are
Smith Home Team is a real estate Team specializing in residential, ranch, and luxury real estate in The Gold Country and Sierra Nevada's of California. A sample of the markets we work in Calaveras County are: Arnold, Angels Camp, Murphys, Dorrington, Valley Springs, Copperopolis and Valley Springs. In Tuolumne me county you can find us in Sonora, Twain Harte, Columbia, Jamestown and Soulsbyville. Our REALTORS® specialize in residential Real estate, whether it is homes for sale in Greenhorn Creek with golf course views or a vacation home in the Mountains of Arnold. Smith Home Team is also a land brokerage featuring large acreage and vineyard properties. Servicing the Calaveras County area for over 27 years, you will find a diverse landscape here in this region of California. If you enjoy outdoor activities; skiing in Bear Valley or Dodge Ridge, fishing at New Melones lake, or the high country , kayaking at Alpine lake, going for a walk at big trees state park, or wine tasting in Murphys we have activities here your whole family can enjoy.
We look forward to helping you and your family find your dream property.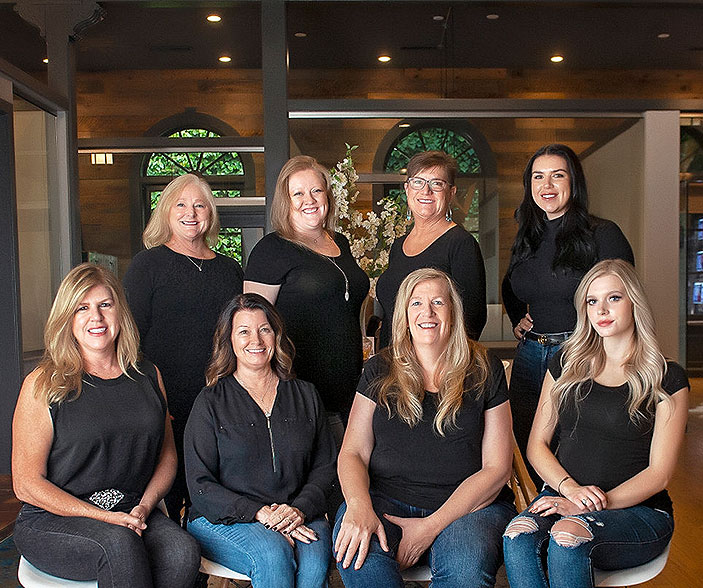 Committed toCommunity
The Smith Home Team believes in leaving a legacy of love in the communities they serve, From lending a hand at the local food bank, paying pet adoption fees at the local humane society or their fundraising events, to raising over $16,000 dollars for Butte Fire Families. The Smith Home Team also holds free education courses for first time home buyers, buying a second home and other real estate topics. Their community, the land and the people, is first and foremost what is important.
"There is more to giving back to our communities than just writing a check, we believe in giving our most valuable asset to our communities…
Our time!"
- The Smith Team